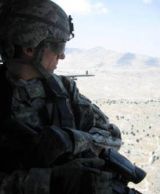 To mark Memorial Day in the US, Glen Dean is making all three of his e-books free for a few days. For full details, see this blog post.
I wrote a review of In Search of Lethality: Green Ammo and the M855A1 Enhanced Performance Round in March and gave it four out of five stars. Given the very technical nature of the subject, creating such an easily-readable account is no mean feat.
His other two books also look good. I'd already bought Soldier / Geek: An Army Science Advisor's Journal of the War in Afghanistan some time ago, so I just picked up Weapons of the Zombie Apocalypse for free.
Thanks Glen!